As an Amazon Associate, I may earn from qualifying purchases at no extra cost to you. These are the same products I'd recommend to friends and family.
Let's get this straight:
You want to divide your room with a curtain—whether it's for improved privacy, to hide clutter, or to control the sound, light, or temperature.
But you might be wondering:
Is it possible to reduce TV noise from the other room by using a soundproof room divider curtain? Will it help absorb sound/reverberations?
Thankfully, we got help from our resident expert homeowners, who devoured a dozen room divider curtains to separate the wheat from the chaff. Spoiler alert: Most of the room dividers advertised are soundproof and are crap.
In this guide, you'll learn:
How to distinguish false advertising of soundproof room divider curtains
What kinds of noise can a curtain can actually block, and the ones it cannot
The absolute best room divider curtains for every budget
Truth Revealed: Can Room Divider Curtains Really be Soundproof?
Ask yourself, what do you want to achieve:
Do you want to reduce echo and reverb and sound escaping your space or, say, from your living room to the open space dining room? These are the types of noises you'd like to eliminate: family members talking in other rooms of your home, music with a sub-woofer, or television.
Do you want to reduce incoming noise from windows or doors. You'd like to eliminate these types of noises: the rumble of a large truck and sirens from emergency vehicles.
If you belong to the first camp, soundproofing curtains are perfect for your situation. Because of their velvet or velour fabric, they're excellent sound absorbers and sound dampeners. Please proceed to the next section or skip directly to our product recommendations.
If you answered two, soundproof curtains could still help, but you'll have to be realistic about it.
Here's why.
Proper soundproofing requires adding mass. As you might have guessed, there's only so much mass you can add to a curtain.
For example, soundproof curtains might not be efficient at blocking out low or loud frequency sounds, such as the rumble of a large truck, loud bass from a nearby car, or sirens from emergency vehicles.
What they can do, however, is significantly reduce the everyday droning noises of the street. Typical passenger vehicles and the sound of people on the sidewalk can be muffled. It also substantially muffles the noise of family members talking in other rooms of your home, music with a sub-woofer, or a television.
Also, if you're renting and can't make invasive construction for soundproofing, curtains can help you knock off 6 to 8 decibels inexpensively.
We recommend trying a soundproof curtain as it's an inexpensive, non-invasive way before moving towards more advanced and expensive methods.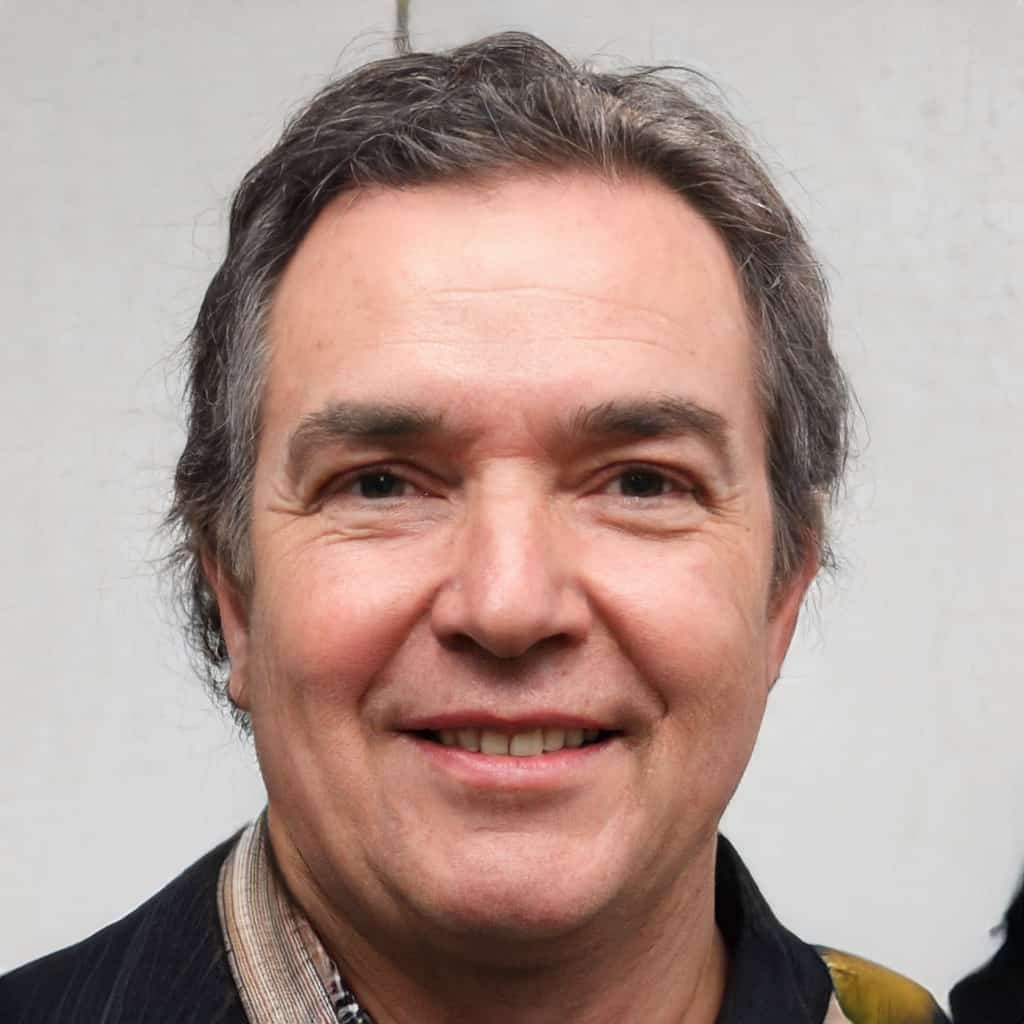 We ensured that every room divider curtain we review is double sided and looks the same on both the sides.
Kurt Joyce, former construction service owner from Phoenix, AZ.
Best Floor to Ceiling Soundproof Room Divider Curtain: RYB HOME
What's Great
Dampens sound by 6 to 9dB depending on frequency
Up to 95% light blackout
Great thermal insulation
We believe RYB Home is the room divider curtain most people should get. Depending on the frequency, it reduces the sound of people talking, music from a sub-woofer, and televisions by 6 to 9 dB.
The maximum length available is 20 x 9 feet (W x L), which should be enough for most room divider cases. You can always buy multiple for more excellent coverage or noise dampening.
RYB is made of triple-weave polyester, so it's perfect for privacy since no one can see through it. There are over a dozen colors, but our favorites are beige and navy blue. The lighter colors like beige block around 85% of sunlight and UV rays, while darker colors like navy blue block close to 95%.
Do you live in an area with the scorching summer heat? (Florida, anyone?)
The thermally insulated panels do a great job of repelling summer heat and saving energy by balancing the room temperature. Conversely, we've noticed that it can help keep the room around 4 to 5 degrees warmer in winters.
The only thing we didn't like about it was the silver grommets. It doesn't look dull by any means—but it would have been great to have multiple grommet color choices. We're probably just nitpicking here, though, and this is a solid soundproof room divider curtain for most people.
To improve the noise-absorbing or to block effectiveness, we recommend:
Choose a size that is at least 3 to 6 inches longer and twice as wide as the space you need to hang it in. This increased thickness helps in better sound isolation.
Hang it using a ceiling mount curtain track. This installation method leaves the least gap between the curtain and the ceiling.
Also Great: No. 918 Billie Noise Reducing Grommet Room Divider Curtain Pane
What's Great
Blocks 90%+ of light
Noise absorbing
Smooth and well-stitched
If you're looking for an excellent alternative to the RYB Home, consider No. 918 Billie. Our editor-in-chief, Ruth, got this to divide her daughter's crib area while they were completing a master bedroom renovation.
The Billie is made of 100% thick, durable, well-stitched polyester. The fabric is smooth, making it easy to dust off or vacuum clean.
The maximum size available for a single unit is 15 x 9 feet (W x L), which is about 25% smaller in length than the RYB. As always, we recommend you get a double set for the best experience.
Ruth says it helps block upwards of 90% of light, though it's not 100% blackout.
It's available in 6 colors as of testing. While the colors are standard grey and white, we would like to give you a quick heads-up: The white curtains are not true bright white, but more like super light grey. They still look great with most home decor and styles, but it's still worth pointing out.
Our recommendation is to install using a ceiling mount curtain track, but we understand it might be cost-prohibitive for some people. The cheapest way to install it would be using a long tension rod and prop the middle portion with a hook to prevent it from sagging.
It isn't with its downsides, though:
It'd have been nice to have a pull rod attachment option for the price point to help make opening and closing easier. Also, it's noticeably wrinkly, even when hung. Perhaps we will report back after putting it through our washer and dryer. (yes, it's machine washable!)
Best Inexpensive Room/Dividers/Now Premium Room Divider Curtain
What's Great
Reduces 4 to 5 dB of noise
Gorgeous peach skin texture
machine washable
Not So Good
large grommets leaks light
Room Dividers Now is our pick for an affordable room divider curtain. As you'd expect—it's much better at absorbing sound than blocking them, though it seems to reduce the noise by around 4dB.
The maximum length available is 15 x 9 feet (W x L), weighing 6 pounds.
The fabric, like other products we reviewed here, is polyester. It's available in 15+ colors, while our favorite soft gold, looks absolutely gorgeous. We like the peach skin texture—you'll want to steam or iron before hanging, though, since the fold do not fall on their own. One-color which seems a bit off is the Harbor Blue. It's actually a darker-hued grey, like looking out at the ocean through a foggy mist.
One of our team members from Arizona was frustrated about how the sun beat through her window into her room. She mentioned that these curtains work great to block out the sunlight and heat, although they're not 100% blackout.
Our only gripe is the large 1¾ metal grommet holes. If you're using them as a room divider without a drop ceiling overhang or wall behind the top, the holes will leak in light. A curtain and track combo would have sealed the gaps at the top.
She also said the curtain is easy to clean, and you can simply use Fabric Febreze to remove any cooking smells or a couch vacuum attachment to remove hairs.
Best for Home Office: RYB HOME Soundproof Curtains Blackout
What's Great
True 100% blackout
Blocks mid-range frequncies like birds chirping
Affordable
Not So Good
Doesn't block low frequencies like construction machines
We believe RYB Home is a great choice for a true 100% blackout curtain for your home or home office. The 100% blackout helps block out harsh light/UV rays and reduces 6 to 10 dB of noise depending on the frequency—which is pretty solid for a blackout curtain.
It comes in various widths—from 63″ to 108″. As covered in our how we test section, ensure that you buy size at least twice the size of your window frame width for optimal noise reduction.
It comes in 10+ colors—including our favorite classic beige and grey. The fabric feels premium with a suede-like soft feel, and the stitching is good.
Since most of you are interested in its noise reduction capabilities, let's dive into it.
The felt fabric liner is sandwiched between the two outer layers and is responsible for sound dampening. We found it's decent at blocking mid-range frequencies (1000 to 2000Hz) such as birds chirping and tire noise. It's sub-par when blocking low-range frequencies (100 to 300 Hz) such as construction and airplane noise. To be fair, this is not a specific criticism aimed at RYB home; it's a fact that you need dense mass to be able to block low-frequency noises like these. It reduced noise by an average of 6 to 10 dB at a continuous 70dB when measured using a sound meter. Not bad for a curtain.
We found it works better if you use it for sound absorption rather than blocking. For example, it's a great pick if you want to use it as a room divider curtain to reduce the echo between rooms so you can enjoy movies in one room and sports in the adjacent one.
We also measured its noise capabilities against MoonDream curtains, which cost about 3x more than RYB. Since RYB seemed to offer comparable capabilities at a much lesser cost, we decided to leave out MoonDream for now.
Also Great: NICETOWN 3-in-1 Dampen Noise Blackout Thermal Reducing Curtains
What's Great
Heavy-weight
True 100% blackout
Thermal insulation makes it energy efficient
We're a fan of how NiceTown makes its curtains available in over a couple of dozen colors—so you can narrow it down to the one that best matches your home decor. They are thick, satin-like, heavy-weighted, and give a great Boho chic vibe.
The curtains come in a maximum width of 8.8 feet (two panels of 4.4 ft wide each) and weigh about 7.3 pounds.
Its noise-reducing properties are decent for blocking out ambient street noise, cars passing by, and nearby railroad tracks. As expected, it doesn't seem to work great for construction noise due to the lack of mass.
If you have ever lived in Florida, you know it can always be super sunny. Kurt, our friendly construction expert, tried napping with these curtains on during the day and recalled it was pitch black as if it were nighttime. Yes, these are true 100% blackout curtains—even the white curtains surprisingly block almost all light. We have bought quite a few supposedly "blackout" curtains from BBB and Target before, but they never darkened the room entirely, so we found this amusing. The secret sauce is the black window-facing liner.
If you live in places with three-digit temperatures, you'll realize the amount of heat this block is astounding. Many people tell us that the thermostat barely changes, and they saved 15 to 25% on their summer electricity bills.
Our only gripe is that they can be a pain to de-wrinkle. Perhaps we're just nitpicking here since you can put them in the dryer with a damp cloth for 15 to 20 minutes. They arrive folded, so you'll need to iron them out the first time.
Overall, NiceTown offers true 100% blackout/energy efficient curtains with decent noise absorption.
Buying Guide: How We Test and Select
Size, Weight, and Density of Room Dividers Curtains
First things first:
Have a clear idea of where to install the room divider curtains. Measure the dimensions (length) from ceiling to floor. Next, measure the width of the walls where you want to install one.
This will help in choosing the curtain with appropriate dimensions.
But wait!
Don't choose a curtain size that perfectly matches the dimensions of your room.
We recommend choosing a curtain size that is at least 3 to 6 inches longer and as wide as possible than the space you want to install it in.
Here's why:
A wide curtain will be wavy and pleated. Pleating means the folds of fabric are tightly gathered, resembling a semi-cylindrical shape. It gives curtains a tailored look while helping them flow.
It helps dampen noise in two ways:
The pleat creates wedges which help with sound absorption
It increases the thickness of the curtain. Always remember, the thicker and denser, the better.
Pleated curtains can substantially improve the acoustic reduction, sometimes by as much as 2x. The deeper the pleats, the better sound insulation it offers.
Besides sound insulation, if you're also buying a room divider curtain to control the room's lighting (blackout property), a pleated one will help you block out more light. This is especially important if you're looking to settle for a lighter-colored curtain to match your home decor.
Next, here's why we recommend getting a room divider curtain that is at least 3 to 6 inches longer:
Since airborne noises like human speech travel via air (duh!), even tiny gaps can reduce the effectiveness of any soundproofing system. As a general rule, if air can pass through, so can the noise. You might have noticed that free-standing dividers such as the folding or accordion divider are ineffective at sound isolation since they aren't attached to the walls or ceilings, leaving a huge gap.
Therefore, we recommend you get a curtain a few inches longer, so it bunches up a bit on the floor. This helps cover the gap and improve sound absorption.
While longer curtains work for me personally, Ruth, our editor-in-chief, says that her kids won't stop using them as a climbing rope. She isn't a massive fan of them either because of the dust they collect around the bottom. Unfortunately, this is a trade-off you'll have to make to maximize noise efficiency.
Selecting a curtain with the optimal length for your case isn't anyone's idea of fun, right?
So our team dug through the spec sheet and product manuals of all the reviewed products to find the largest available size for each curtain to help you narrow it down quickly:
Note that the standard curtain length is 7 to 8 feet and the standard ceiling height is 9 feet. As recommended above, we only selected the curtains that come with a 9 feet length option for better noise coverage.
| | | |
| --- | --- | --- |
| Product Name | Largest Size Available (Feet) (W x L) | Weight of the Largest Size (Pounds, lbs) |
| RYB HOME Room Divider Curtain | 20 x 9 | 9 lbs |
| No. 918 Billie Noise Reducing Grommet Room Divider Curtain | 15 x 9 | 8.8 lbs |
| Room/Dividers/Now Premium Room Divider Curtain | 15 x 9 | 6 lbs |
| RYB HOME Soundproof Curtains Blackout | 8.8 x 9 (two panels of 4.4 ft wide each) | 11 lbs |
| NICETOWN 3-in-1 Dampen Noise Blackout Thermal Reducing Curtains | 8.8 x 9 (two panels of 4.4 ft wide each) | 7.3 lbs |
A comparison of weights of the various curtains we reviewed. The higher the weight, the better it is at absorbing sound.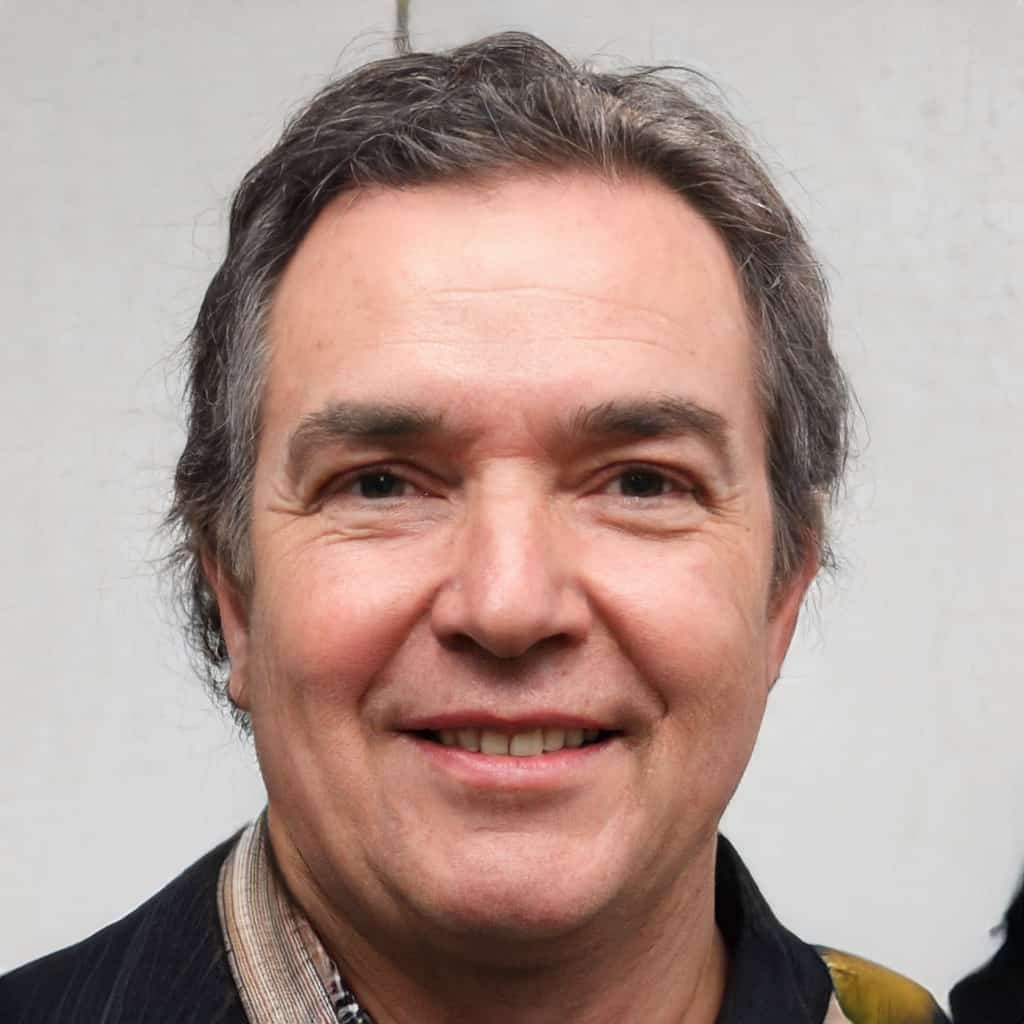 Heavier curtains are thicker and more effective at sound absorption. An important thing when comparing weight is to ensure you're comparing the same size between brands.
For example, from the above table, its clear that RYB HOME curtains are about 33% heavier than NiceTown's 3-in-1 when compared to the same size (8.8L x 9W)
Kurt Joyce, former construction service owner from Phoenix, AZ.
What Curtain Material is the Best?
Let's start with a few things that a curtain material should be good at:
The material should absorb sound or mildly isolate noise so you can stay sane in an open floor plan.
The material should be dense and not see-through to protect your privacy.
Ideally, the fabric should use interwoven layers of fabric for thermal and noise insulation. This is helpful if you're trying to control the lighting of the partitioned room or block out the lights. Also, thermal insulation can help you save 20 to 25% on your summer electricity bills.
Most soundproof room divider curtains are made of velvet, velour, suede, or polyester.
Here's the good news:
All of them naturally contain extra fibers that make them non-reflective (read: sound-absorbing). This is why they also feel soft to touch. In essence, there's a difference between velvet, velour, suede, etc., but for practical noise dampening performance, it doesn't make much of a difference.
For instance, velour is technically more durable than suede, but the important thing is that all of these materials are non-reflective and sound-absorbing—so that covers all the products mentioned in this research.
These days, you'll often see curtains made of polyester, and for a good reason: they are easy on the wallet and machine-wash friendly. The TripleWeave technology can be used to interweave several layers for enhanced thermal, blackout, and noise insulation.
Also, you might often see people casually throwing around the term NRC when discussing soundproofing.
Umm, NRC, what?
Noise Reduction Coefficient (NRC) is a single-number rating of how much sound material can absorb. It ranges from 0 to 1, with higher being better.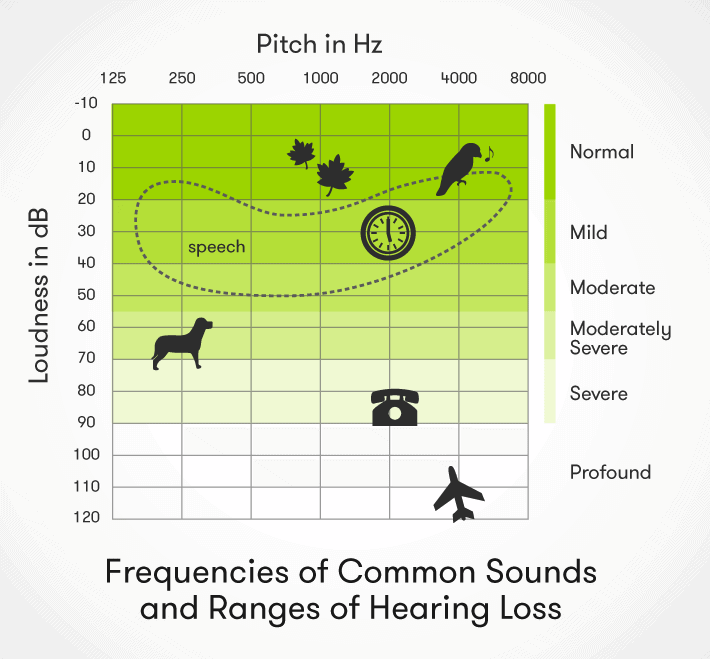 The curtains on this list do not have NRC or SAA ratings because they aren't soundproofing products in the truest sense. These lab-test ratings are reserved more for actual soundproofing construction materials like fiberglass and drywall.
However, we can still use other indicators like weight, materials, and build quality to get a good idea.
Installation
Hang Curtains Using a Ceiling Mount Curtain Track (Our Favorite Way!)
We recommend installing using this method because of two reasons:
You can use multi-track systems to layer multiple room divider curtain panels easily. This increases the thickness, absorbing more noise.
Remember how gaps in installation equal sound leaks? Fortunately, this installation leaves a very little gap between the top of the curtain and the ceiling compared to hanging them on a tension rod or ceiling mount rod.
Also, the ceiling mount track is great for hanging heavier curtains, so it should be sturdy even if you install the heaviest curtain on our list—the RYB Home weighing at 11lbs.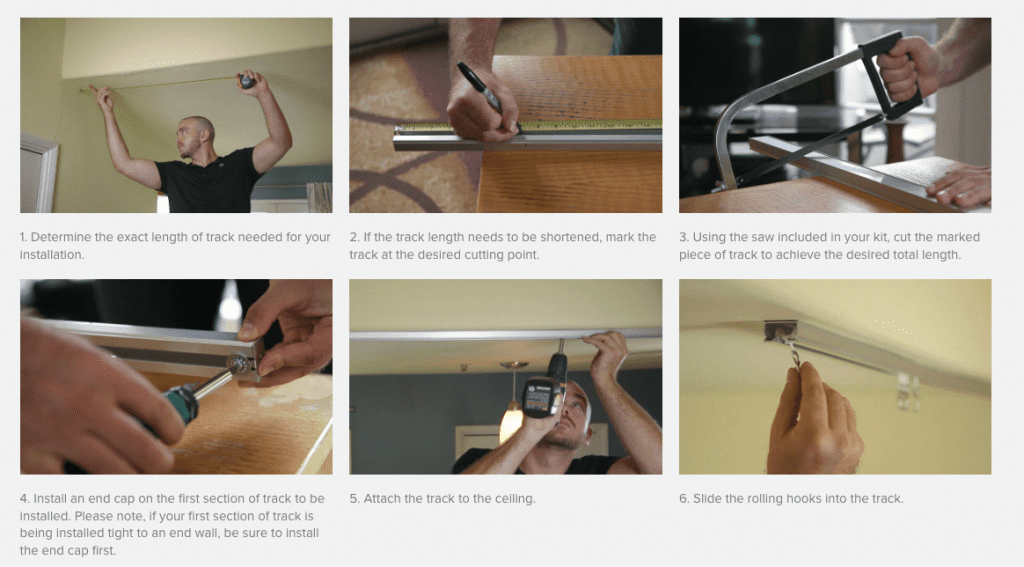 We love this ceiling curtain track set from Room Dividers Now. It's available for spaces from as small as 3 feet to as large as 36 feet wide. It's sturdy and comes with all the installation hardware—track, roller hooks, etc.
Hang Using a Ceiling Mount Curtain Rod
This is perhaps the most popular way to hang room divider curtains and gives the room a cool illusion of having a taller ceiling.
However, this leaves quite a gap between the curtain and the ceiling, making it more prone to sound leaks.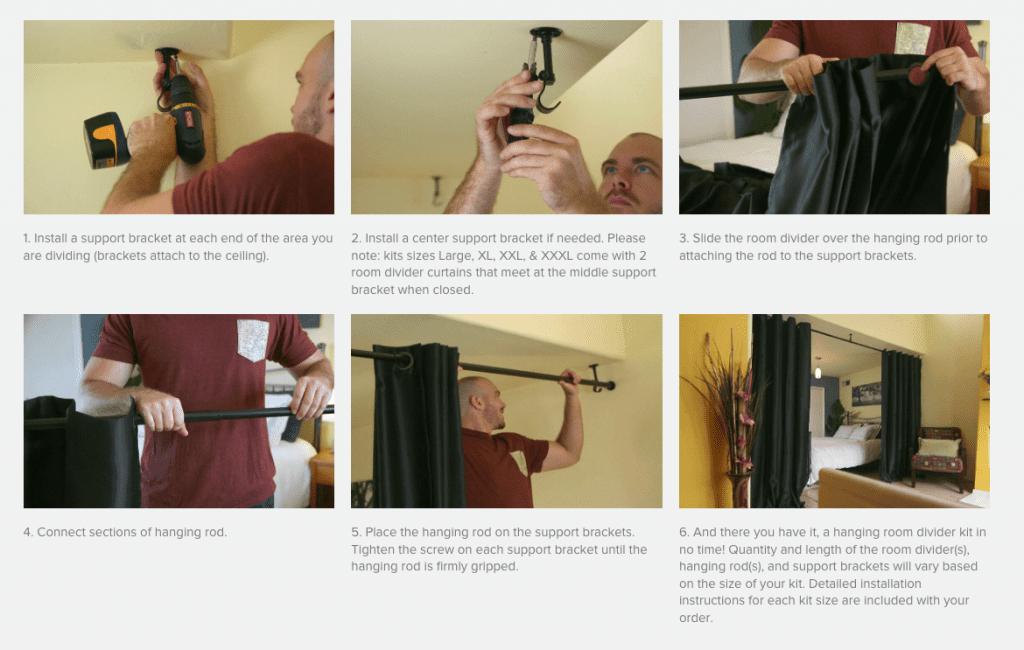 Some people have mentioned that this type of installation is inexpensive and easier for a narrow space. While partially true, it's important to remember that depending on the space you want to cover, you might need to get several rods—driving up the costs.
Hang Using a Tension Rod
Tensions rods have been popping up a lot lately, and for good reason:
They are substantially less expensive than any other rod type and don't require any holes or drilling—making them great for renters. The inner spring mechanism keeps the rods in place by providing the tension that holds them together.
Typically, tension rods can support about 20 pounds of weight, which should be enough for any product covered here. However, finding a sturdy tension rod might be challenging if you need it in excess of 7 feet in width. This is because longer rods tend to bend or snap.
You can potentially get around this either by looking for a heavy-duty tension rod or a double rod, but ceiling curtain tracks still remain our top recommendation.
How Many dB can Curtains Reduce?
A typical blackout curtain can reduce noise by 6 to 10dB at mid-range frequencies (1000 to 2000Hz), including chirping birds and tire noise.
Heavier curtains with denser MLV cores can block upwards of 20dB.
Do Room Dividers Block Heat?
Yes, room divider curtains with a thermal insulation layer can block heat. It helps keep your room warm or cold as required, helping you maintain the room temperature and saving money on energy bills.
What Fabric Absorbs Sound?
Most room divider curtains are made of velvet, velour, suede, or polyester—all of which are non-reflective and great at absorbing sound.
What Else Do You Want to Use a Soundproof Room Divider for?
Share office space. Sibling rivalry. Clutter. No privacy
If any of the above words hit a nerve, it's probably a good time to invest in a room divider curtain. Here are some scenarios you can use a soundproof curtain for:
Sound Insulation: Room divider curtains can help drown out the noise from the other room.
Thermal Insulation: Helps block harsh sunlight and UV rays—creating a peaceful room to sleep or nap. It also makes your space more energy-efficient.
To partition/divide rooms: Make use of space more efficiently and add character to a room.
Improve Acoustics/Sound Absorption: Helps absorb echoes and reverb; great for a home music studio or podcast recording.